This past week and weekend Tom & I explored a lot of our new hometown. Some spots we visited were old favorites and others were new to me. I will share them with you here in case you are ever in our neck of the woods:
1) Snowflake Ice Cream Shoppe: 1148 West Main Street in Riverhead:
This awesome little ice cream shoppe opened in the late 1980's and they have been making homemade ice cream in unique flavors every since. Tom used to bring me here all the time when we were dating and I am so happy to have this as our neighborhood ice cream shoppe. All of their flavors are delicious! On our latest visit, Tom had his usual mint chocolate chip and I had soft serve chocolate this time around. But most times I go with a Snowflake original "Peconic Swamp Thing." It is basically like a raspberry jelly ring candy but in ice cream form! So delicious!
http://www.snowflakeicecream.com/index.html
Loved these seagulls in flight!
2) We also visited a beautiful beach at the Mattituck inlet yesterday! Even though we still needed our winter coats, the sunshine gave us hope that warmer weather is to come! If you have not visited the beaches out East, you must! The water is so beautiful and clear compared to other beaches further west!
3) After our beach visit, we stopped at The Glass Greenhouse & Farm Market in Jamesport for a snack. In the past, we have gone here to buy our flowers in the spring and summer and mums in the fall, but they recently added a huge building filled with all sorts of homemade treats and local delicacies. They have fruits and vegetables, but also an amazing bakery and gelato counter. We tried the gelato and it was so wonderfully creamy! They are located on 1350 Route 25 in Jamesport. This is by far the biggest most amazing greenhouse I have ever been to and their farm market was a great addition!
The greenhouse is just starting to get ready for spring!
http://theglassgreenhouse.com/
4) Today we drove all the way to the tip of our fork and went to Orient State Park! Another gorgeous beach, but today was a lot windier and colder. We enjoyed it anyway, but want to go back and do their nature trail walk once the weather is milder. They had really cool adult sized swings that overlook the ocean! Could you ask for anything more?
I could swing on this with Tom everyday!
5) Lastly, we went to The Country Corner Cafe, 55765 Main Road in Southold for lunch today. We both had delicious sandwiches in this cute, country-decorated cafe. They also have an amazing ice-cream counter that is on our list to try another day! http://www.countrycornersouthold.com/index.php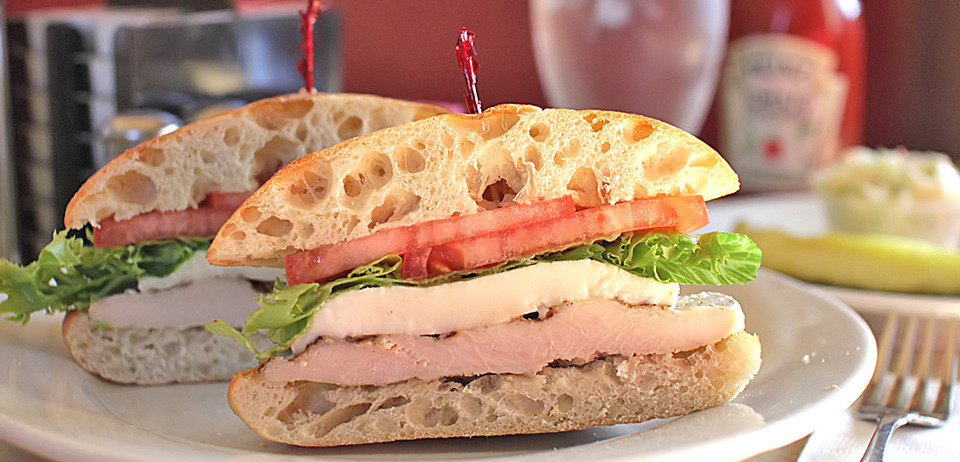 And now for some of my own cooking:
A few days ago I made a country chicken with gravy. The gravy was so good! I can see why so many recipes from the south come with gravy, it sure was good!
I also made a simple green bean recipe that my mom used to make a lot. All you do is take a can of green beans and dump them in a bowl. Coat them generously with oil and red wine vinegar. Add a clove of garlic that's been pressed through a garlic press, sprinkle with salt and pepper, and mix it all together. Chill it in the refrigerator and you have a really easy, tasty green bean salad!
Green Bean Salad
Last night I made a beef stew for Tom and my father-in-law. It was a recipe from one of my Pioneer Woman cookbooks. I don't want to risk copyright infringement but Google it! It was by far the best stew I ever had. The meat was so tender and the gravy dipped in crusty bread was wonderful! We topped our meal off with another Pioneer Woman recipe, "Knock you Naked Brownies." They were brownies with a layer of caramel and chocolate chips in the center! It was a great meal enjoyed with a viewing of Captain America. I think Tom and his dad had a great night and I did too!
Cut up veggies
Yummy stew
THE Brownies!
So good!